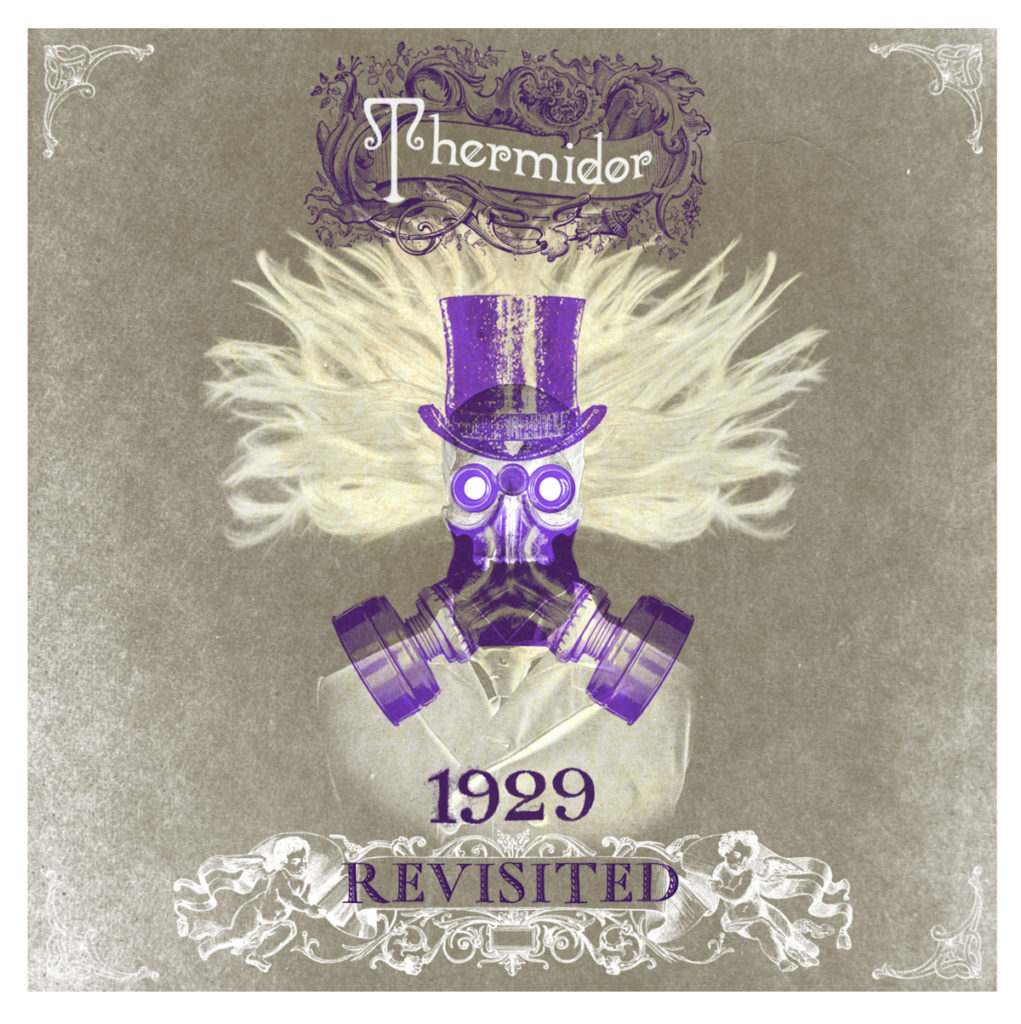 TELECHARGER
publié par Connexion Bizarre

01. Cítara (revisited by Lingouf)
02. Ecclesiastes (revisited by Ascetic)
03. Oceanus (revisited by Tapage)
04. Sub Levare (Shanghai Express revisitation by Talvekoidik)
05. Plenum Aquae (revisited by Stpocold)
06. Ancoradouro (Control revisitation by Wilt)
+
07. Obituarium (Dynamics of Sleep revisitation)

Thermidor is an audiovisual experience/installation that has made its debut live in August 2005. An evergrowing project, nowadays working with different video artists from the portuguese contemporary scene for the most complete and unique sensorial experience, bearing a cenographic and theatrical edge.
"1929 Revisited" is the companion to Thermidor's critically acclaimed "1929" debut album, featuring reworkings of original Thermidor material by a selection of international artists.
Credits
All tracks originally written and produced by J. (www.thermidor-project.net, www.myspace.com/thermid0r)
"Cítara" was revisited by Lingouf
"Ecclesiasted" was revisited by Ascetic
"Oceanus" was revisited by Tapage
"Sub Levare" was revisited by Talvekoidik
"Plenum Aquae" was revisited by Stpocold
"Ancoradouro" was revisited by Wilt
"Obituarium" was revisited by Shane Talada and Jeff Swearengin
Artwork & layout by Ba5tarD (noirboi@gmail.com)
Mastered by J.
"1929 Revisited" is licensed under a Creative Commons Attribution-Noncommercial-Share Alike 3.0 License
"1929 Revisited" is NCB017